Joanne and I visited the National Gallery Singapore on a Sunday afternoon. Exhausted after a few hours of walking/standing, we scrolled our phones for nearby Burpple deals, and discovered Flavours by Saute at Funan.

We only realized it's a vegetarian restaurant after physically arriving there. We totally couldn't tell that without looking at its logo with the Chinese phrase 尋味·素特. Truly, a carnivore like me only steps into a vegetarian restaurant with a Burpple deal, and as a meat lover, I struggled to decide what to order.

Here are some snippets of their full menu.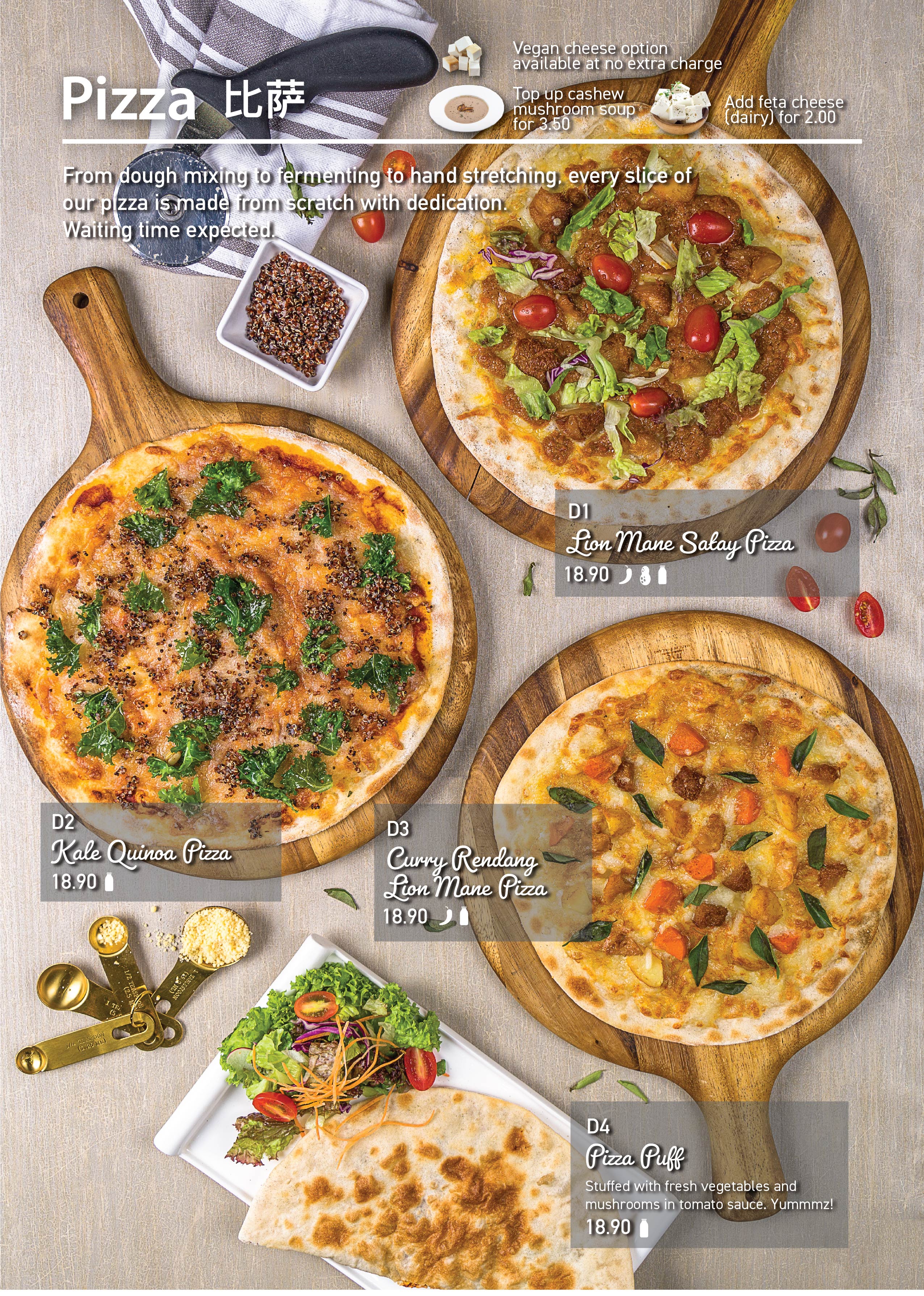 Image courtesy of Saute
Truggle Aglio Olio
@ $18.90
Cream Mushroom Pizza
@ $18.90
If you're a mushroom lover and wouldn't mind spending on overpriced vegetarian food, you have a place here.